Professional & Full-Service
Disaster Restoration in Duluth, MN
North Shore Restore is a second-generation, locally owned, and based full-surface restoration company that services Duluth, MN, and the neighboring cities. Our restoration team is fully licensed and insured and specializes in emergency response restoration services. We are always on-call, which means we are available 24 hours a day, seven days a week, even on holidays! If your commercial business or home is suffering from an emergency, give us a call at any time. We are a small homegrown business that provides quick response times and quality restoration services.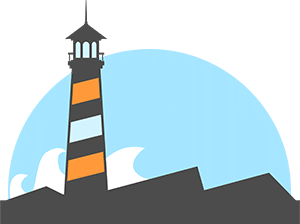 Why We are
The Best For the Job
Our certified disaster specialists are on-call 24 hours a day, 7 days a week. No job is too big or too small. With us being a small, homegrown business- quality is the name of our game, and being your neighbor guarantees us the quickest response time. Your emergency is our emergency!
Are You Interested in a FREE Estimate?
Serving Duluth & Neighboring Areas
Disaster Restoration Services
At North Shore Restore, we provide a wide range of emergency restoration services for your Duluth, MN home or business. We know that a catastrophe can strike at any time of the day or night, and we are always ready to spring into action! Below are some of the more common restoration requests we receive on a daily basis:

Water Damage Restoration
Whether it's frozen pipes, plumbing failure or rising water related damage- North Shore Restore can help.

Flood Restoration
We understand what immediate action needs to be taken when flood damage occurs, call us right away to get started.

Mold Remediation
Mold spores can grow fast- costing you time and money. We can remove mold in your crawl space, basement.

Sewage Cleanup
Did you just walk into something you shouldn't have? Call us IMMEDIATELY, North Shore Restore can help

Biohazard Cleanup
Our certified professionals have the proper training and equipment to safely clean your home or business.

Hazmat, Trauma, & Crime Scene Cleanup
We provide 24-hour emergency hazmat cleanup to the entire Duluth area.
Immediate & Prompt
Emergency Services
All the services we provide are considered an emergency and should be handled as soon as possible. With the above disasters, the longer you wait, the more damages you will accrue. North Shore Restore takes the time to restore your property thoroughly, but as with any home disaster, some items may not be able to be restored. Give us a call as soon as possible to ensure your disaster is contained, cleaned up, and restored to the highest level!
Call Now to receive immediate response
Insurance Specialists
Industry Standard Pricing for Every Project We Work On
100% Work Guarantee
We Offer a 100% Satisfaction Guarantee on All of Our Work
IICRC Certified
Our Team is Comprised of Trained and Professional experts
Fast, Reliable Service
We Provide a 2 Hour On-Site Immediate Response Time
North Shore Restore's
Commitment To Our Clients
North Shore Restore takes pride in each client we serve. We provide excellent emergency restoration services at reasonable rates to Duluth, MN, and the surrounding cities. We respond quickly and with the highest of professionalism. North Shore Restore understands that your disaster is one of the most stressful times of your life, and we will work closely with you and explain each step along the way. No job is too big or too small for our team of certified emergency restoration specialists.
Your emergency is
our emergency!