Commercial And Residential Water Damage Restoration In Duluth MN
Fast Response 24/7 - 365 Days A Year

It's time for you to stop reading and call for help right now. Fast action is key for reducing water damage problems. The faster you respond the better the problem can be solved.

Mold is a real danger to the health of your family and yourself. Mold is often hidden and difficult to locate. Our highly trained experts find and eliminate mold problems quickly

When a severe storm strikes or you suffer from ice dams your home's integrity can be compromised.  The water problems that occur require your immediate attention.

The recent pandemic clearly showed the necessity for proper maintenance of your  home or business. Our trained professionals  maintain a healthy environment for your family.

Sewage backups and broken sewer pipes can create a serious mess that is often a health hazard. Fast response will limit the extent of  damage to your property and its impact,

Basement Flooding Cleanup
North Shore Restore provides cleaning and disinfection of flooded basements. You need to act quickly to prevent further damage and mold growth
#1 Water Damage Restoration Service In Duluth
Disasters in Duluth can strike at any time of the day, which is why North Shore Restore provides quality water damage restoration services 24/7. Our family-owned and operated water damage restoration company is dedicated to making sure that homeowners and business owners are given the best and quickest services possible so that they can get back to living life normally. For all of your residential or commercial emergency cleanup and restoration needs, you can count on us to provide the fast and professional service you so desperately need. We feel we respond quicker than many of our competitors, such as  Loyear Disaster Restoration Services and Dryco Restoration Services. Check us out.
Water Damage – Mold – Basement Flooding
Whether it's water leaks, sewage backup, or basement flooding, we have the services and expertise to protect you from dangerous situations and to safely eliminate hazardous materials which may pose a further threat to you or your family. We know your home or place of business is important to you. That's why we use only the best practices in addressing water removal, biohazards and mold. Our clean-ups ensure your maximum safety and security.
We have the right equipment and expertise to keep you from dangerous situations and to safely eliminate water damage or hazardous materials which may pose a further threat to you or your family. We realize your home or place of business is important to you and that's why we always use the best practices in addressing water removal and clean-up to ensure maximum safety and security for your Duluth home or business
Wet damp areas that turn  moldy as a result of poor fire damage restoration are not only unsightly but also pose a serious health risk to your family and yourself. When your home or business has sustained growth of mold following water damage our well trained teams will use their unique skills and expertise to perform the necessary mold remediation. From surface mold to deeply hidden mold infestation, we thoroughly remove any threat of future mold to insure your peace of mind. With our updated, modern and industry-leading mold removal practices you can rest assured that your property will continue to be mold free into the future.
Biohazard & Trauma Cleanup
The health and safety of your families, employees and customers is more important than ever. You can ensure their safety with disinfection, decontamination, and sanitization services from North Shore Restore. Our cleaning professionals offer discrete, compassionate, and efficient cleaning services in the event of a death, contamination or a crime scene cleanup. We're fully certified and use the latest cleaning methods and products for a high-quality job. If a loved one has passed in their home North Shore Restore is here for you. We're experienced with trauma scene cleaning as well as unattended death, suicide, and more.
Why Choose North Shore Restore?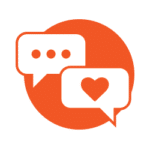 We Put Our Customers Interests First
We often ask ourselves why it is we do what we do, it's about the people in Duluth. Helping our customers and their property recover from water damage is our prime mission!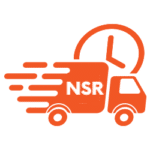 We are there for you  24/7 365 days a year. If you need help restoring your damaged property we are only a phone call away and will usually be there in one hour or less.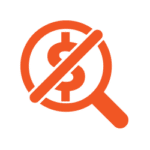 Free Inspections And Consultations
Our experts are here for you. Eliminate all the noise and confusion with a free inspection and a detailed estimate of all your damage restoration costs.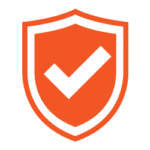 Licensed - Certified - Insured
We are water damage professionals that have extensive specialized knowledge and the  experience to do the required restoration work. Your satisfaction is always 100% guaranteed.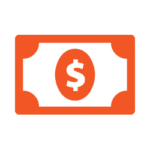 Standardized Industry Pricing
Every insurance carrier across the nation has standardized prices and they are preferred for seamlessly resolving of water damage restoration claims. We adhere to them.