FLOOD DAMAGE RESTORATION - DULUTH
We're ready when you need us to quickly cleanup and restore your flood damaged property.
Our Duluth flood damage restoration experts have the equipment, know how and personnel to dry out and restore your flood damaged property. We will also do our best to safeguard you from flooding hazards such as mold. Our goal is to get you back in your property as quickly as possible.
Why You Need A Reliable Duluth Flood Damage Restoration Company
One of the most destructive elements you can encounter in your home is water. Although water damage and flood damage seem similar, they are quite different. Specifically, the difference between flood damage and water damage is the source of the water.
Flood damage is caused by water from a natural external source. Usually you are not alone in dealing with flood damage but it also involves your neighbors as well.
Water damage, on the other hand, is caused by water occurring from inside your property and you are the only one that is impacted.
Only a few inches of flood water can cause major damage to your structure as well as the contents of your property. Flood waters also can add to the water damage by causing health and safety risks, especially if flood repair services are delayed. Flood waters can contain many dangers including toxins and chemicals. 
Standing water creates ideal conditions for the growth of bacteria, mold and parasites. The flood damage repair costs increase as cleanup is delayed. In order to minimize high flood damage repair costs you need to work with a trusted Duluth flood damage cleanup company very quickly after the flooding occurs.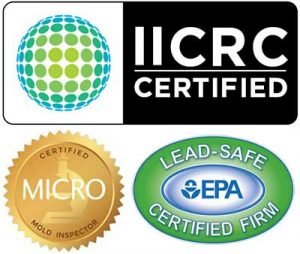 Selecting a Flood Damage Restoration Company In Duluth MN
Flood restoration is a job that demands a rapid response to the situation. Once the flood waters recede the damages revealed are only part of the problem. What you can't see is often just as dangerous. Sewage and chemical contamination pose health risks but are not always visible to the naked eye
Find a Qualified Flood Cleanup Services Company Like North Shore Restore.
Because of the high risks associated with flood damage cleanup, Duluth property owners need to hire a reputable flood cleanup services company. It can be very tempting to attempt to "do it yourself" or to hire the local handyman. When dealing with flooding  damage it is critically important to focus on quality rather than price. A qualified flood damage repair service will have the latest technology, education and training to do the best work. This expertise will save you from spending more money on expensive repairs in the future.
In addition to water damage cleanup mold remediation is an example of the type of training that any good flood remediation company will possess. Content cleaning services are a must as well. Even if your belongings have become soaked, many of them can be saved by a  flood damage restoration specialist.
Flood Damage Cleanup Restoration Process
Companies doing flood damage service must take a lot of things into consideration. Standing water, humidity, contaminants, and mold growth are all highly important when developing an effective flood cleanup and restoration plan. The first step is a detailed inspection of the flood damaged property. Using equipment like infrared cameras and moisture meters can aid in determining the extent of the water damage.
Next is Identification of possible contaminants. This is the primary driver for the elements of the mitigation protocol: containment, demolition, decontamination, reconstruction. Water extraction, drying systems and dehumidification units must be put in place as well as the application of anti-microbials and sanitizers. After the flood damage mitigation is complete, detailed estimates are prepared for the reconstruction portion of the project. The major goal of the reconstruction is to get you back to normal as quickly as possible.
INSURANCE CONSEQUENCES OF FLOODS
Water Damage vs. Flooding
All to often Duluth homeowners make the tragic mistake of believing that natural flooding is covered under their homeowner's policies. However, this is typically not the case. Homeowner's policies are designed to cover all types of sudden water damage except for natural flooding. Instead, homeowners must purchase a separate flood insurance policy. It's critically important to understand how flooding is actually defined. Generally flood water is considered to be any water from a natural source (such as the river or the sky) that comes into contact with the ground. Technicalities in policies like these are why storm water coming in through a hole in the roof might be covered, but a flooding river that washes away your porch is not covered unless you have flood insurance.
Always try to avoid using the word "flood" with your insurance company if possible. Even though you may be looking at a basement that is filled with three inches of water from a broken pipe and describe the situation as a "flood", describing your basement as "flooded" can set off alarm bells with your insurer. Simply mentioning the word "flood" can cause them to deny your claim. 
If your home has been affected by water damage, it's very important to have an immediate assessment made of the extent of the damages and to get a quote for repairs. This will help you get faster approval for home restoration from your insurer. Call North Shore Restore for a quick and accurate estimate today at (218) 514-4777.
Background and Experience
We are a Duluth flood restoration company that offers a wide range of flood repair and restoration services.  This is highly preferable to a company that offers only limited options. This is the easiest way to determine general expertise. A company that offers many options is more likely to have had training in all the different methods of flood cleanup and restoration. 
Outstanding Reputation
Also an important consideration for a flood cleanup services company is that their online reviews demonstrate a history of consistency and reliability. The Duluth Better Business Bureau is another good way to check on qualified flood damage repair professionals.


Why Choose North Shore Restore?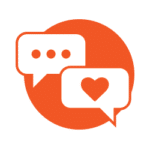 We Put Our Customers Interests First
We often ask ourselves why it is we do what we do, it's about the people in Duluth. Helping our customers and their property recover from water damage is our prime mission!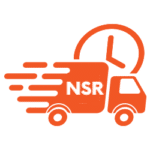 We are there for you  24/7 365 days a year. If you need help restoring your damaged property we are only a phone call away and will usually be there in one hour or less.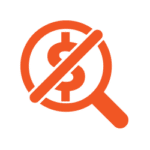 Free Inspections And Consultations
Our experts are here for you. Eliminate all the noise and confusion with a free inspection and a detailed estimate of all your damage restoration costs.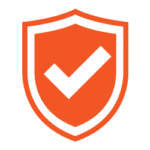 Licensed - Certified - Insured
We are water damage professionals that have extensive specialized knowledge and the  experience to do the required restoration work. Your satisfaction is always 100% guaranteed.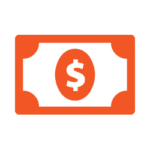 Standardized Industry Pricing
Every insurance carrier across the nation has standardized prices and they are preferred for seamlessly resolving of water damage restoration claims. We adhere to them.