Duluth Smoke Damage Cleanup Specialists
Smoke Damage Restoration
North Shore Restore is Duluth's smoke damage cleanup specialist. We'll be there when you need us to cleanup and restore your smoke damaged property.
Our Duluth smoke damage repair experts have a full understanding of  the different types of smoke and the damage it can create. We work directly with insurance's adjusters to assess and document your property damage, so we can quickly begin on your smoke damage cleanup and restoration. Our goal is to get your life back to normal as quickly as possible!
Why You Need Smoke Damage Restoration Services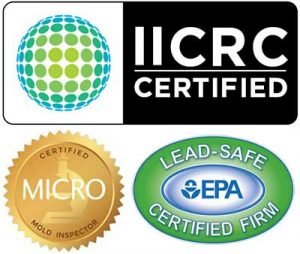 Smoke damage often is far more serious than what meets the eye. The timely cleaning of smoke damage is extremely important.  The costs of smoke damage restoration escalate rapidly as soot damage, moisture and acids continue to affect your structure and the contents of your property.   In addition  particulate matter, from the smoke can cause a serious health hazard. 
Smoke infiltrates walls, ventilation systems, pipes, electrical sockets and small cracks in plaster and drywall.
Without proper cleaning the odors from smoke can linger in clothing, upholstered furniture, carpets and draperies.
It is very hard to remove smoke odor particles because the are so small.
Special techniques and equipment are needed in order to remove the smoke particles. Ozone generators are one of the best methods to remove smoke odors. Ozone removes the pervasive odor of the smoke by chemically changing the molecules. This helps remove the contaminants and the odor as well.  
Smoke particles will often cause burning eyes and a runny noses; these contaminants have the ability to penetrate deep into your lungs potentially causing respiratory disease, aggravating heart problems and can even be linked to premature death.
Often people in Duluth are tempted to perform DIY smoke odor removal using household deodordizing products. This is NOT something that you should do yourself.  Soot is oily, not readily removable and it can easily stains your items. Normal household products will only provide temporary relief and may even interact with the smoke contaminants creating even more odors.
Choosing a Duluth, MN Smoke Damage Restoration Company
The costs of smoke damage restoration can vary widely  Soot removal and smoke damage restoration costs range from $2000 to $6000. It doesn't take a major fire to to create a serious smoke odor problem. Even small fires can create severe smoke odor damage to your structure and its contents.
Finding a Professional Smoke Damage Cleanup Company In Duluth
The requirements and methods of smoke damage cleanup can often be confusing.  Detailed knowledge about smoke damage cleanup is absolutely necessary. The company technicians need to be fully trained  about the types of smoke and how smoke behaves. They also need the knowledge and training to do smoke odor removal, soot and ash elimination, stain removal, content restoration, toxicity removal and be able to restore a balance to the environment. Even highly smoke contaminated belongings and often be saved by trained smoke repair specialists. The costs of smoke damage cleanup are usually covered by insurance. Our Duluth smoke restoration experts will help you to successfully navigate your insurance claim.
Even if your belongings are contaminated with smoke, many of them can be recovered by smoke repair specialists. Smoke damage cleanup is often covered by insurance. Our Denver smoke damage restoration experts can help navigate your insurance claim.
Who Can You Trust For Smoke Damage Cleanup?
Expertise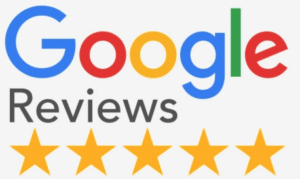 To best rehabilitate you property and possessions, you need to find a smoke damage repair company that you can trust. In Duluth, its best to find a smoke damage restoration company that offers a wide range services. This will ensure that nothing is missed. Licensed and certified smoke damage experts stand behind their work with a good smoke odor removal warranty. Also a local Duluth expert, like North Shore Restore,  are well versed in navigating the insurance claims process. This gives you additional  peace of mind.
Online Reviews
Check with the Duluth Better Business Bureau and review online reviews to ensure you have found someone you can trust to complete your smoke damage cleanup.
Why Choose North Shore Restore?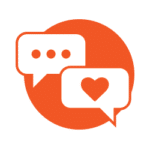 We Put Our Customers Interests First
We often ask ourselves why it is we do what we do, it's about the people in Duluth. Helping our customers and their property recover from water damage is our prime mission!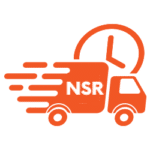 We are there for you  24/7 365 days a year. If you need help restoring your damaged property we are only a phone call away and will usually be there in one hour or less.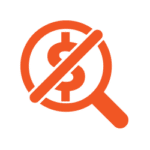 Free Inspections And Consultations
Our experts are here for you. Eliminate all the noise and confusion with a free inspection and a detailed estimate of all your damage restoration costs.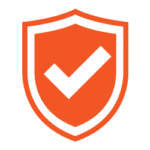 Licensed - Certified - Insured
We are water damage professionals that have extensive specialized knowledge and the  experience to do the required restoration work. Your satisfaction is always 100% guaranteed.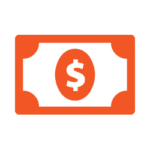 Standardized Industry Pricing
Every insurance carrier across the nation has standardized prices and they are preferred for seamlessly resolving of water damage restoration claims. We adhere to them.